LAZ STEP CO.,LTD.
Full Description
---
LAZ STEP CO.,LTD.
Specialist in Manufacturing Packaging and Consulting Optimal use of packaging. And understand the usage of the operator. OTOP and SME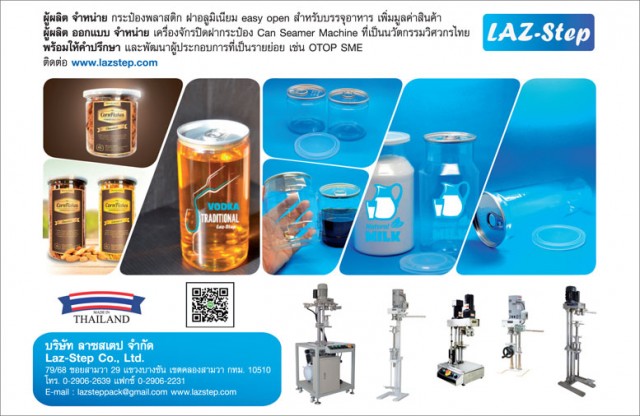 ---
---
ที่อยู่ (ภาษาไทย)
79/98 ซอยสามวา 29 ถนนสามวา แขวงบางชัน เขตคลองสามวา กรุงเทพฯ
Address (English)
79/98 Soi Samwa 29, Samwa rd., Bangchan, Klongsamwa, Bangkok
Tel.
094-7926354, 085-1629922, 085-1624955