SINTORN (1994) CO., LTD.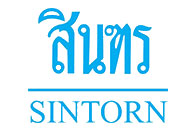 Full Description
---
THE SINTORN (1994) CO., LTD.
Main business objective for the company Sintorn (1994) Co., Ltd. is to be a leading engineering equpiment supply company. The company started by representing well-known world class pump brands, chlorination equipment, measuring and control instrumentation. At present, the company cooperates with a group of pump engineers and esigners from Germany, developing different type of pumps with brand name PROZESS PUMPEN.
---
---
ที่อยู่ (ภาษาไทย)
181/4 ศรีนครินทร์ แขวงสวนหลวง เขตสวนหลวง กทม.
Address (English)
181/4 Srinakharin Rd., Suanluang, Suanluang, Bangkok